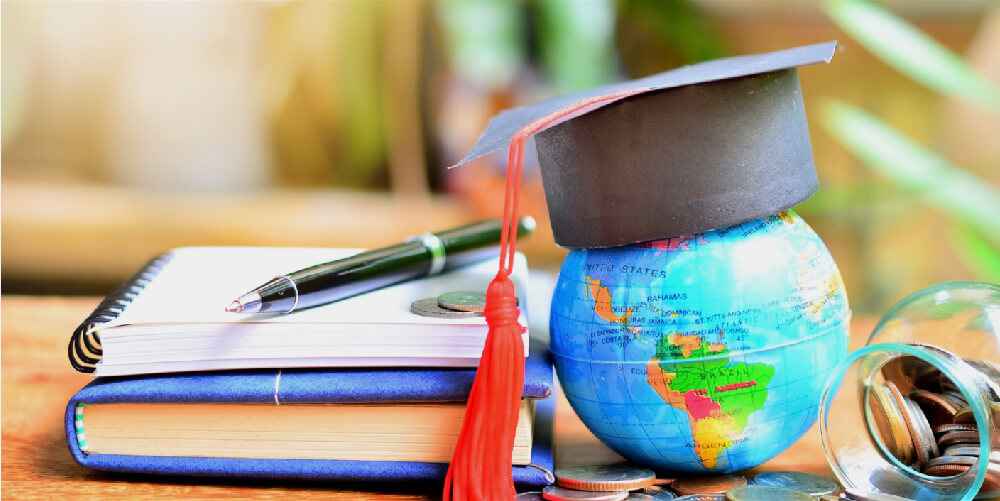 Studying Abroad – A 360º View
If you are someone who loves to discover, and would like to go a step further and explore a new culture, learn a new language, and polish your interpersonal skills, in addition to getting your degree, then start planning for studies abroad.
However, the difficulty is in choosing the right university, and also the country.
Where to?
Studying abroad is exciting and full of possibilities.
Is diversity attracting you, or are you keen on moving out of the usual set up of your family, to explore your own self, or are you interested in getting a double degree, or maybe the flexibility in courses offered and innovative styles of teaching are calling out to you?
Whichever, may be the case, sky is the limit when it comes to making a choice to study abroad.
How to?
Browse the internet to look up Universities that offer the courses that interest you.
Consult your peers and seniors who are already abroad about your queries and concerns, find out what paperwork is needed, the schedule and pre-requisites of admission and sending in your applications or submitting your essays, any scholarships available and the process to apply for them, how to fund your studies and stay and about any other aid you will need .
Read up about the country's culture, laws, climate, food, clothing, and social mores so that it is easy for you to attune yourself to a new environment with ease and confidence.
If the people of the country you are going to, speak a language that is not familiar to you; try to pick up key phrases that might help you communicate better.
Get professional help, if needed as there are specialised agencies and companies which help one to not only find out about all this but also assist in completing all the formalities.
The Dream Destinations
A brief about some of the most sought after places will help you to get an idea about which one of them suits your taste:
Germany
Germany is the largest economic power of Europe and the third largest in the world. This makes it a place to be for young learners and researchers.
The most important reason for studying in Germany is that most courses have no Tuition fee but, you will need to pay a semester contribution, depending upon the university and the services or benefits included.
You will find the people very friendly, rents cheaper, and will enjoy moderate and affordable living if you choose to go to Germany.
USA
American universities continue to maintain a strong presence among the top-ranked institutions in the world. Studying in the USA you'll have the pick of thousands of institutions and degree programmes.
However, do note that studying in the USA is expensive, so any decision to study here should not be taken lightly. It can take longer to apply to a US institution due to the various stages you must negotiate. It's advised that you apply 12 to 18 months in advance.
America is considered as the land of opportunities, and that is the reason why for those who wish to grow and succeed quickly, this is an ideal place.
U.K
Universities in the UK consistently perform well in world university rankings, holding a reputation for high-quality education and world-leading research.
The application process is a bit complex, but once you are in the country, you will love being there.
The courses in the UK are of shorter duration than anywhere else in the world. The Masters course is typically a one year programme. The shorter course duration also incurs lesser tuition and living cost in the country.
Australia
Australia is currently the third most popular destination for international students in the English-speaking world, behind the United States and the UK.
Australia enjoys an international reputation for excellence in all areas of education and training.
Since Australia's universities are some of the top ranked in the world, it's no surprise that they offer a multitude of different degrees and majors.
Conclusion
Kennedy High is a global school offering education of international standard. We are well aware of the opportunities that our students will have, when they choose to go abroad for their further studies.