1st ROUND TOPPERS OF DISCOVERY SCHOOL SUPER LEAGUE - SEASON 4, 2021-22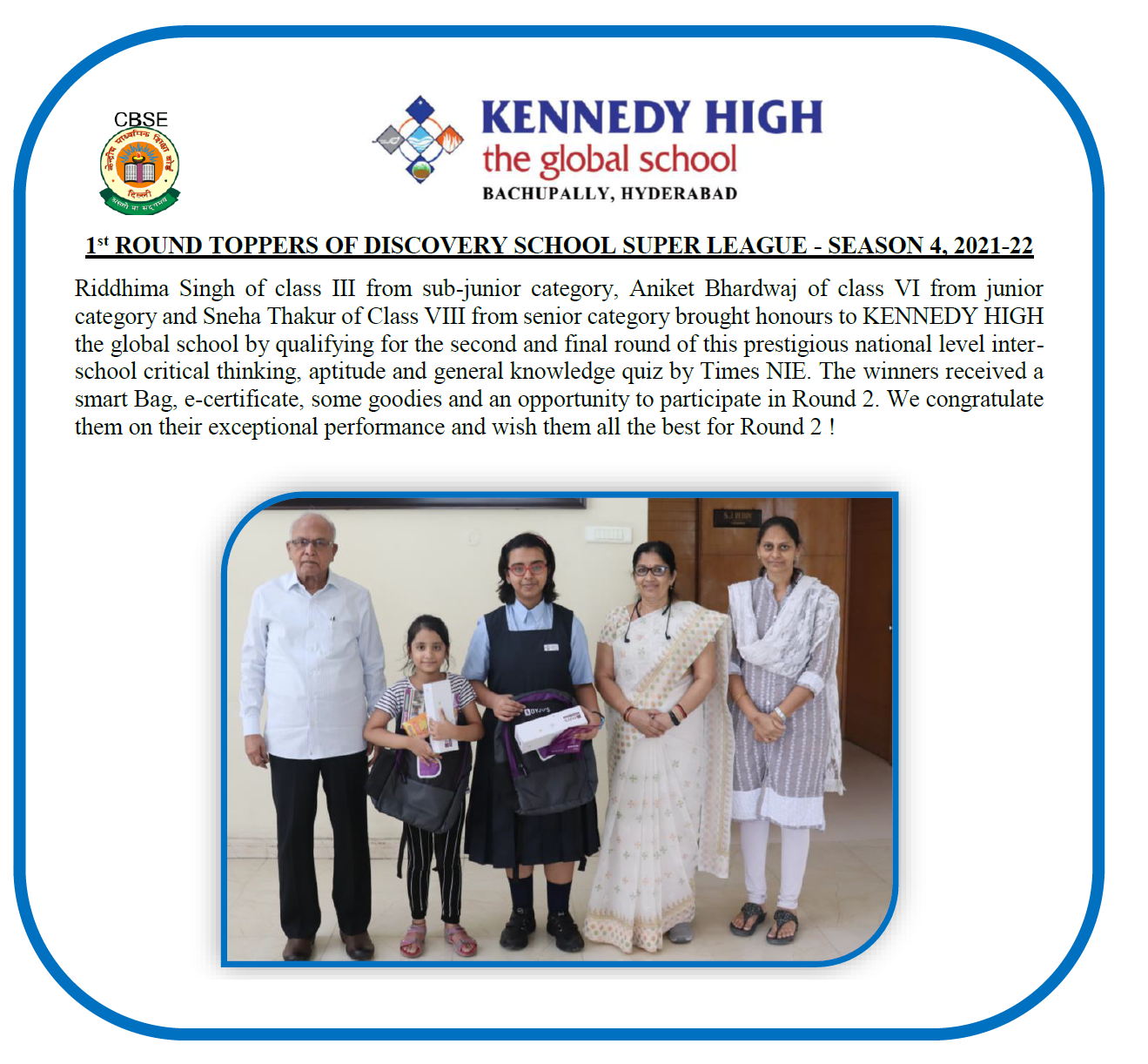 Discovery School Super League (DSSL) Champ - Harshith Jai Surya Ganji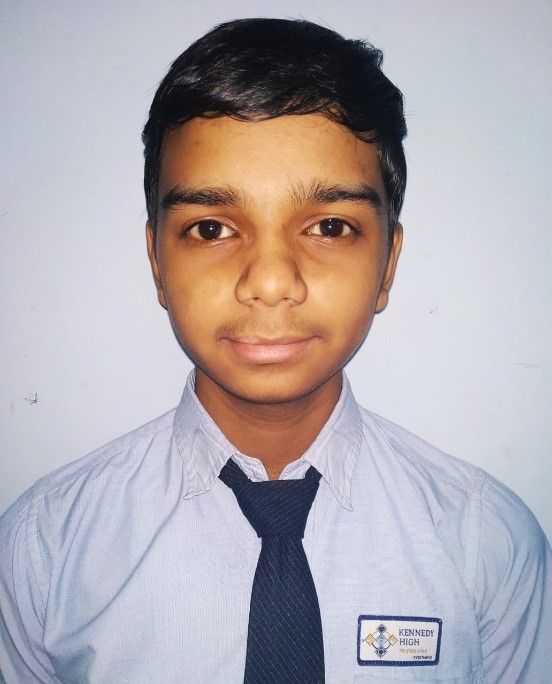 Discovery School Super League (DSSL) is an aptitude based national level quiz competition, sponsored by BYJU's. It consists of four levels of screening.
Harshith Jai Surya Ganji, Kennedy High the global school was selected for the national level, representing Telangana state for the senior category (Class VII - IX). The national level consisted of the semi-finals and the finals.
Due to the COVID-19 outbreak DSSL finals was conducted as an online TV quiz show recorded from the students' homes. Later the show was telecast on Discovery channel in India.
He won a Lenovo tab, a backpack and a t-shirt for making it to the finals.
We are very proud that Harshith was in the top 60 extremely talented students in India out of the 60+ lakh participants of the contest.